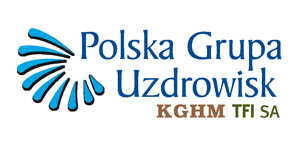 Address:
ul. Gen. W. Sikorskiego 2-8
53-659 Wrocław
website: www.uzdrowiska-pgu.pl
phone: +48 71 790 01 80
THE POLISH SPA GROUP
The Polish Spa Group was established in 2011 and is currently the biggest group of health resorts in Poland which together with Kłodzko Spa Complex includes spas in Polanica, Duszniki, Kudowa, Cieplice, Połczyn and Świeradów-Czerniawa. These complexes offer the widest range of health care and tourism services based on unique treatment resources such as mineral water, peloid, spruce and salt-spring.
It is one of the best well-known Polish spas which not only offers yearlong high quality services concentrated on health care and rehabilitation but also continues an old spa treatment tradition cultivated throughout the centuries. Today, the Polish Spa Group is characterised not only by traditional health care and rehabilitation based on natural medicines and special climatic conditions but also by the highest quality leisure, health recovery and cosmetic services. Thanks to broad and diverse offer which includes spa & wellness, health care and relaxation the Polish Spa Group promotes spa holidays which help guests to relax under close supervision of doctors and rehabilitation specialists simultaneously supporting a healthy and active lifestyle. Moreover, the complementarity of the offered services is supported by the availability of natural cosmetic products and a wide range of mineral waters - Staropolanka and Wielka Pieniawa – a well-recognisable element of every spa resort in the Polish Spa Group. The offer is aimed not only at patients with referrals from National Health Fund or Social Insurance Institution but also full-paid commercial clients.
Project funded by the Lower Silesian Marshal Office within the framework of a public task: Strengthen the capacity of the Innovation Cluster Foundation "FOR HEALTH-SUDETY".
Photos by: Dawid Twardowski and The Polish Spa Group