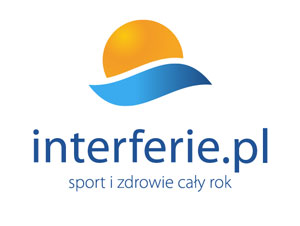 Address:
Registered seat:
ul. Marii Skłodowskiej-Curie 176
59-301 Lubin
Corespondence:
ul. Rycerska 24
59-220 Legnica
website: www.interferie.pl
e-mail: interferie@interferie.pl
phone: +48 76 749 54 19
Interferie S.A.
Interferie, a joint-stock company specialised in provision of hotel and accommodation services has operated on tourist market for over 20 years offering relaxing holidays in many attractive regions of Poland.
Interferie is not only a company with rich experience but also the biggest company in the Lower Silesian tourism sector and one of the biggest companies in Poland. The company owns facilities fitted to various needs and expectations of visitors offering high class hotels and recreation centres. Additional advantage is their location in different regions of Poland characterised by distinct climate and landscape which helps Guests to choose the holidays destination according to their preferences and expectations.
Szklarska Poręba and Świeradów Zdrój invite all visitors who enjoy cycling, mountain hiking in Karkonosze Mountains, winter sports and biological renewal. For those who look for beautiful Baltic Sea beaches, relaxing time in an excellent seaside microclimate and various treatment methods we strongly recommend facilities in Świnoujście, Kołobrzeg, Ustronie Morskie and Dąbki.
Project funded by the Lower Silesian Marshal Office within the framework of a public task: Strengthen the capacity of the Innovation Cluster Foundation "FOR HEALTH-SUDETY".
Photos by: Dawid Twardowski and The Polish Spa Group